Video Feature & Web-Exclusive Interview
Artist:  TEDDY SWIMS
Video:  "Broke"
TEDDY SWIMS RELEASES THE CATCHY, FUNK-INFUSED, SOULFUL "BROKE"
When Teddy Swims sings "Broke" you can feel the pain he must have felt when $20 would have changed his world, yet you can also experience his joy that shines from inside because he is part of a family.
Jaten Dimsdale is Teddy Swims, but as he says, "I'm Jaten Dimsdale—we are Teddy Swims." His circle of friends is his family. They live together, write together and make music together. It's important to him that they experience success together. It's a beautiful view of life in this current pandemic situation where some want to only lookout for themselves. "Broke" is a catchy, funk-infused, soulful anthem for 2020 that we can sing-along, dance-along and experience Teddy Swims' inner peace, joy and silent longing to create a better world where friends are family.
Over the past year, Swims has been building a devoted fanbase. He now has 1.3 million subscribers on his YouTube channel and his videos have racked up an astonishing 160 million views. In January, this red-hot Atlanta powerhouse signed with Warner Records and released his first original song "Picky."
"Broke," produced by Julian Bunetta [Maroon 5, One Direction, Thomas Rhett, Fifth Harmony], is a track with a boisterous beat that echoes beneath Swims' bold baritone as he announces, "I'm so used to being broke, but not no more." He said, "The song, as carefree as it may sound, comes from an honest place. I was so used to being broke my whole life that it is hard to believe I'm not hurting for money anymore. My brother and best friends now have full-time salaries through Teddy Swims [project]. I was able to buy my Dad a new truck."
Earlier this summer, he shared a stunning cover of the Shania Twain classic, "You're Still the One" produced by Grammy Award winner Dave Cobb [Chris Stapleton, Brandi Carlile, John Prine]. In June, Teddy released a cover of Marvin Gaye's "What's Going On" and donated the royalties of the song to the NAACP Legal Defense and Education Fund.
Swims stands for: Someone Who Isn't Me Sometimes, a reference to his struggle to integrate the different parts of himself. His goal through music is to break barriers and bring people together. We talked with Jaten Dimsdale, known by his moniker Teddy Swims, about his creative process with his friends—his family, his need to shine a spotlight on social justice, how evoking emotion and being authentic is most important and why his heart needs to always be in the right place.
TEDDY SWIMS Interview
with M Music & Musicians magazine publisher, Merlin David
How did the idea for "Broke" come to you?
On Christmas Eve, I signed with Warner Records. We were on tour and I had the chance to do some writing in Los Angeles. Prior to that, I had gone through a lot—my roommates moved out, my transmission went out on my car and I moved in with my Dad. I lost everything at once—it all seemed to end. Ever since high school, I did everything I could to make music the priority. I never got a fulltime job. I waited tables, taxiing—anything to make ends meet. I wanted to pursue music as far as I could. But that came with a lot of hardships and a lot of times I was very broke—$20 or $30 would have changed my whole life and kept me from walking to work.
Did things change when you went to Los Angeles?
With the opportunity to go to LA, I wanted to get an Airbnb for a month—for my entire team: my manager, producer, band, videographer, photographer, FOH engineer and our guy who does the artwork and merch designs. We have a big house in Snellville, east of Atlanta, where 12 of us live together. We looked for a place in LA to work with writers out there. My manager Luke [Conway] said, "Warner will pay for it but this will come out of the production budget. It'll be $35,000." It broke my heart knowing my little brother just went to West Virginia to start college. I couldn't imagine paying for a place like that for a month when it could pay for his whole tuition.
It must have been a tough decision.
I watched my family struggle my whole life. I wasn't going to allow this to happen. Luke said, "Just know this money will be well spent. It can possibly make millions that will take care of your family forever—they won't struggle again. Sometimes you have to be OK to spend money to make money and not be precious about money."
When did you write "Broke"?
"Broke" came from writing with [producer] Julian Bunetta and Kendo and Shweez of Two Fresh Beats [twins Sherwyn and Kendrick Nicholls]. I told them I was so used to being broke for most of my life. Now that I have money and am financially stable, I'm still terrified of it. Spending $100 still makes me sick to my stomach. I keep thinking the money could have been used to help somebody else. It's still hard for me to learn the value of treating myself and doing things I deserve to get what I want out of life. I didn't want to write the song out of hardship. I wrote it from the aspect of 'what if you did have money and you didn't do something super responsible.' The video and the whole song is about—now that we have money, I want my buddies and me to enjoy it together.
How did your approach "Broke" versus "You're Still the One" (which now has almost 36 million streams)?
It comes down to what you're trying to communicate. Certain emotions are portrayed through different styles of music. I listen to hip-hop to build my self-esteem; metal, to get the anger inside me out there to let the world hear; R&B to get to sadness. We approach music with the emotion we want to portray. It's about the communication of the emotion that we're always after. To evoke emotion is the most important thing.
How does someone like Dave Cobb help the way you approach a song?
He's a genius. We were having label meetings with Pete Ganbarg at Atlantic. He called Dave and put him in touch with me. I went out to Nashville and met him before COVID. Since then, he's given me advice and wisdom. He's always believed in me—thought I was something special. When we did the Shania cover by ourselves and put it on YouTube, it blew up and caught his attention. He said we should revamp it and make it big—like it deserves to be. He introduced me to Reuben James [Sam Smith, Bonnie Raitt] who played keys on the newer version. Reuben really captured the emotion and took it all the way home. Nobody feels emotions like Dave Cobb. He invests that wisdom and it's so powerful.
Who originally inspired you to write songs?
First time I ever had a feeling for music was in the fourth grade at Middle Ridge Elementary School in Convington, GA. We had a teacher, Miss Berry. She was Sgt. Berry in the Army. Depending on the way we acted, she said if we came in after recess, were quiet and got our work done, she'd turn on Al Green's Greatest Hits. You have no idea what that did for a kid in the fourth grade. Coming up with a church background, I had never been exposed to soul music in my life. I'll never forget the first song (singing) "I'm so tired of being alone …." It just changed my life. I dropped my pen. I was amazed.
What did you do?
I went home to my Dad and said 'who is Al Green? What is this music?' I'd never heard anything like this in my life. He said if you like soul songs let me introduce you to Marvin Gaye, Stevie Wonder and other artists who were writing and saying things I'd never heard. I knew I'd never be the same again. It's amazing that as fourth graders we could grasp and understand the music and have the freedom to decide that if we were quiet—we could hear this amazing music and sing along. She doesn't even know how much she did for me. Miss Berry changed my life forever.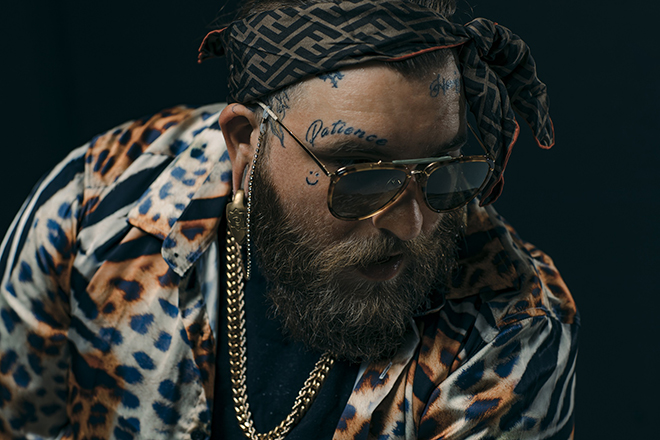 What is your songwriting process?
I'm lucky to live in a house with my team. We work on a Dropbox together. Sometimes, they'll have instrumentals that they've built up and I can catch an idea. Sometimes, I'll sit down at the piano or with an acoustic guitar. We all collaborate. One guy may come up with something on the acoustic and I'll come up with the melody. We take it to the computer and build it up from there in the studio. No matter what we do and how the song gets written, we break it back down to the barebones. If a song can live with just an acoustic guitar or piano and vocal, it will be a good song and anybody can sing that song. It will speak for itself.
What songwriting tip would you like to offer?
Trust your gut—it's the most important thing in the world. I've overthought so many things, so many times. I overthink things to the grave and get so attached to it. Don't ever be too attached to something—that's when the music can suffer. If I'm not open to change or see a different perspective, it can hurt the creative process. Trust your gut, don't overthink anything and don't get attached.
What instruments do you use?
I recently bought a mini-Martin guitar [Little Martin]. It's so perfect. I love it more than anything in the world. I can take it outside, take it on the road, beat the hell out of it—and it still sounds great. It's the smallest little thing and it's incredibly portable. I love open tunings. It opens up the music and helps convey an emotion. I like playing a chord on the piano, tuning down the guitar to that chord and finding progressions to play within that tuning. I didn't think I'd fall in love with the ukulele. It's so good to hear someone on a simple instrument. In a week, you can learn almost any chord on it and you can have the freedom of playing and singing.
Which Top 5 Musicians inspired you?
Leslie Odom Jr. is one of the best vocalists on the planet. He played Aaron Burr in Hamilton. His voice is just out of this world. Allen Stone is simply amazing. Jessie J, Stevie Wonder, Al Green, Marvin Gaye, Tori Kelly. I've nerded and dissected so many vocalists and every little vocal decision they've made.
Top 5 favorite albums of all time?
Songs in the Key of Life (1976) – Stevie Wonder – best album ever.
Voyage to India (2002) – India.Arie
Channel Orange (2012) – Frank Ocean
What's Going On (1976) – Marvin Gaye
Free Black (2016) – Black [Free 6lack by 6LACK]
Tell us a "pinch me" moment when you thought "Wow, this is really happening to me!"
Every day. I'm just so grateful. Every time I feel I'm finally wrapping my head around what's going on, it just gets bigger. I live every day thinking this can't be real. It's awesome because this is what I've worked for my whole life. I get to share it with the best people in the world. I'm so lucky to be with my family, all the time. I'm with people I know have my best interest. I surround myself with people I know will preserve innocence. I can move through this like a child—happy and excited, love absolutely freely and intrigued to see where this goes.
Best advice you'd give upcoming musicians?
Quit overthinking things—trust your gut. My best friend Smooth told me, "If you can tell me one time in your life when you went with your gut and you were wrong, I'll shut up." (Laughs)
Why was it important to donate money to the NAACP Legal Defense Fund?
Corona and all the social unrest are really tough. I'm glad there's so much good that has come from this. I look at the positive. The attention it's given to social injustice and the Black Lives Matter movement is so important and powerful. Without that, I would have been on tour and wouldn't have gotten the chance to be a part of the protest or see what goes on right here in my hometown [Conyers]. I want to be a part of it and stand up—stand for something. I now get a chance to use my platform, however big or small it is, to stand up and say something. In Conyers, we hear about the Breonna Taylors and the George Floyds. We support those, but there are so many other situations like that going on in small towns that we don't hear about.
Anything in particular?
I've tried to bring attention to Shali Tilson in Rockdale County, in Conyers, where I was born and raised. This kid got arrested and spent nine days in solitary confinement in Rockdale County—no food, no water, no medical attention. It's been two years—no justice. Nothing's been done. Nobody knows about it. It was on the news and it was brushed under the rug, like nothing happened. During the pandemic, I was able to put together a small protest here. It was important to me because it's easy to stand for the big things and the big movements. I want to challenge everybody to see what is going on in your own hometowns. Making changes in your small town, that you control, will spread to the big movement and help create change in a big way.
How do you remain hopeful in this unique socio-political time?
I have a wonderful support system and foundation in my family and friends. They keep me grounded. I am thankful I get to do this as a family. Without them, I am nothing. I can't do this alone. I say it all the time: I'm Jaten Dimsdale, weare Teddy Swims. It only works that way. So much of my life I've let people step on me—now I'm responsible for people. I've learned the fine line between love and loyalty. It's beautiful to have a family I can trust. I have their best interest—they have my best interest. That trust alone keeps everything afloat. If I'm vulnerable, I leave them vulnerable. So I do all I can to protect all of us.
Where can new fans get more info and stay updated?
www.TeddySwims.com
Twitter: @teddyswims
Instagram: @teddyswims404
Facebook.com/teddyswims404/